General:
Range of hand wormgear winches from 250 to 3500 kg, models with painted, galvanized or stainless steel frame.
Comply with Machines Directive 2006/42/EC. Developped and manufactured in accordance with standard NF E N 13157.
Use:
•Lifting or pulling/hauling operation
•Wall-mounted or flat
•Industry
•Shows, sceneries
•Water treatment, water dams
•Sports rooms
•Hanging chandeliers...
Technical characteristics:
•Mechanical parts machined and protected by cataphoresis.
•Stainless steel ratchet spring.
•Absolute safety by worm screw and automatic brake.
•Reduction system fully protected by a metal or plastic cover providing maximum safety.
•Desengageable drum, no load only.
•Failsafe system in the rope wind direction (patented).
•Adjustable crank handle for fast winding or otherwise maximum capacity.
•Crank positioned on the right.
•Captive crank adjusting knob.
•Finition: galvanized, painted or stainless steel frame.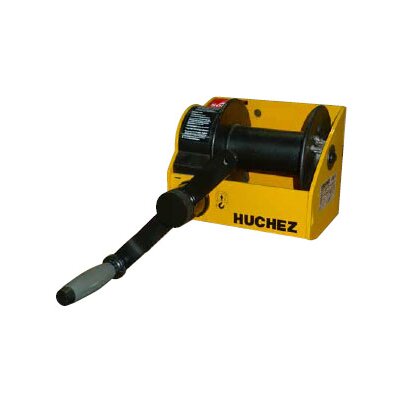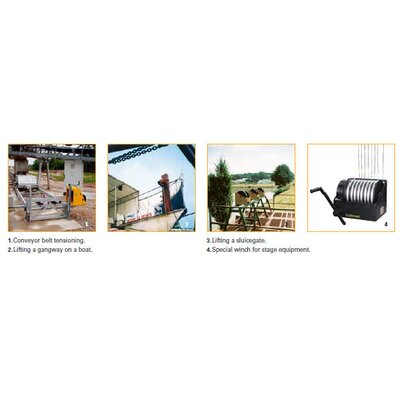 Select a row from the table below, then click the add to quote button