General:
Electric winch for lifting and pulling of loads from 150 up to 500 kg.
The ideal solution to replace a manual winch. Designed for simple lifting and pulling operations for example maintenance, moving doors or hatches etc.

Technical properties:
- Direct control (to use only with weather protection).
- Mechanical parts machined and protected by cataphoresis.
- Mechanical welded steel drum.
- Reducer in oil bath with helical gear.
- Reduction system fully protected by a metal or plastic cover providing maximum safety.
- Same attachments as the MANIBOX GR 150, 300 and 500 kg.
- Single phase 230 V motor brake with permanent capacitor – 50 Hz lifting type.
- Class F. Protection IP 44 (MOTORBOX 150) or IP 54 (MOTORBOX 300 and 500).
- Up-down control unit with emergency stop, cable 2 m long.
- Limit switches as standard.
- Motor power adapted to all uses, even domestic use
- Compact design.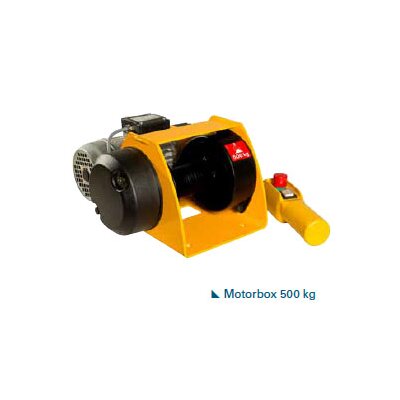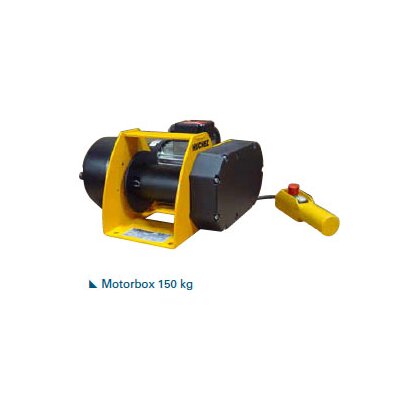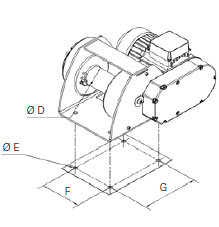 Select a row from the table below, then click the add to quote button