General:
Range of hand spurgear winches available in 150 and 300 kg, standard model (with zinc-plated steel mounting plate) or stainless steel model (with stainless steel mounting plate).
Comply with Machines Directive 2006/42/EC. Developped and manufactured in accordance with standard NF E N 13157.
Use:
•Lifting or pulling/hauling operations
•Indoor - Outdoor
•Operating temperature between -10°C and +50°C
•Flat position
•Lifting doors
•Opening of traps
•On trailers, masts...
Technical characteristics:
•A new generation, compact winch taking advantage of the qualities of composite materials and aluminium, especially their anti-corrosion properties.
•High force/compact and density ratio.
•Many possibilities of wire rope exit (over 250°).
•Ergonomically and comfortably shaped crank grip.
•Removable crank.
•Stainless steel spring and pawls.
•Automatic brake.
•Zinc-plated or stainless steel mounting plate.
•Disengageable drum, no load only, associated with a failsafe system in the rope wind direction (patented).
•Planetary reducer in a sealed casing.
•Gear system with satellite pinions offering excellent mechanical balance and reducing the effort required on the crank.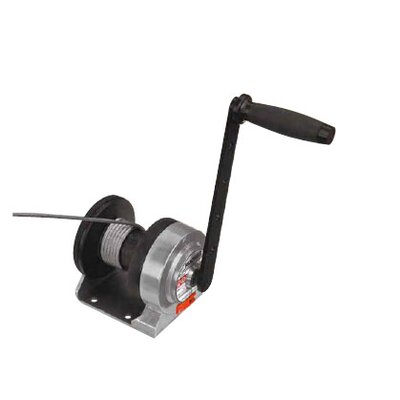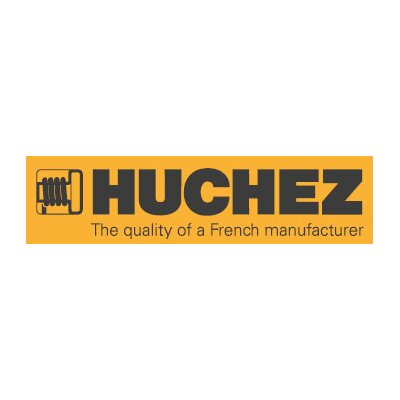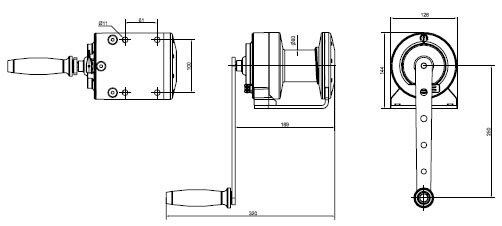 Select a row from the table below, then click the add to quote button