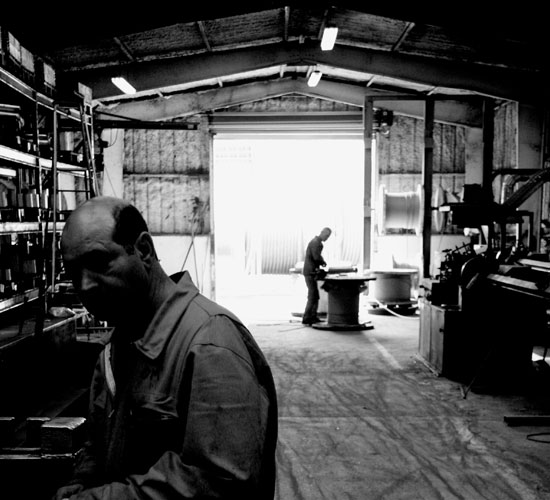 A national network www.traclev.com
Founded in June 1967 by Mr MEDAWAR, the company Traction Levage quickly specialised in the trade of wire ropes, lifting equipment and the manufacture of chain and rope slings.
In 1979, in order to meet the demand of the Offshore market, Traction Levage acquired a 6,000-ton sleeving press, which is still the largest of its kind in Europe today. This period marked the beginning of a long and still current collaboration with important companies such as ARCELOR, BOUYGUES, EDF, DCN, OTIS, SNCF...
From 1983 opening of regional offices : Haguenau (67) in 1983, Genas (69) in 1985, Aulnay sous-bois (since transferred to Le Blanc Mesnil) (93) in 1985, Sainte Herblain (since transferred to Les Sorinières) (44) in 2004 and Canéjan (33) in 2013. In 2021, the branches of Canéjan and Les Sorinières have merged.
In 1990 Traction Levage was acquired by TREFILEUROPE, a subsidiary of the ARCELOR group, making it its distributor for the sale of ropes to end users.
From 1st July 1999 the Aster branch of ARCELOR (Unimétal, SMR, TREFILEUROPE and its subsidiaries) was sold to the ISPAT INTERNATIONAL group, formerly known as MITTAL STEEL.
In October 2016, Traction Levage joined the Axel Johnson International group, the European leader in lifting and lashing with a turnover of over €370M.