High-performance lifting ropes
Ropes with 8 and 9 outer strands :

Plastic impregnation for all difficult lifting applications such as unloading gantry cranes or high-performance bridges like casting cranes

Non-rotating ropes

with ordinary and Lang lay for high lifting heights such as tower cranes and mobile cranes.

Extra-flexible closed ropes

for specific applications such as lock gates.
As part of the ISO certification, our technical department has the capacity to analyse your rope kinematics and deliver the appropriate solutions.
In the same way, our design office is able to respond to all requests for specific lifting beams or clamps.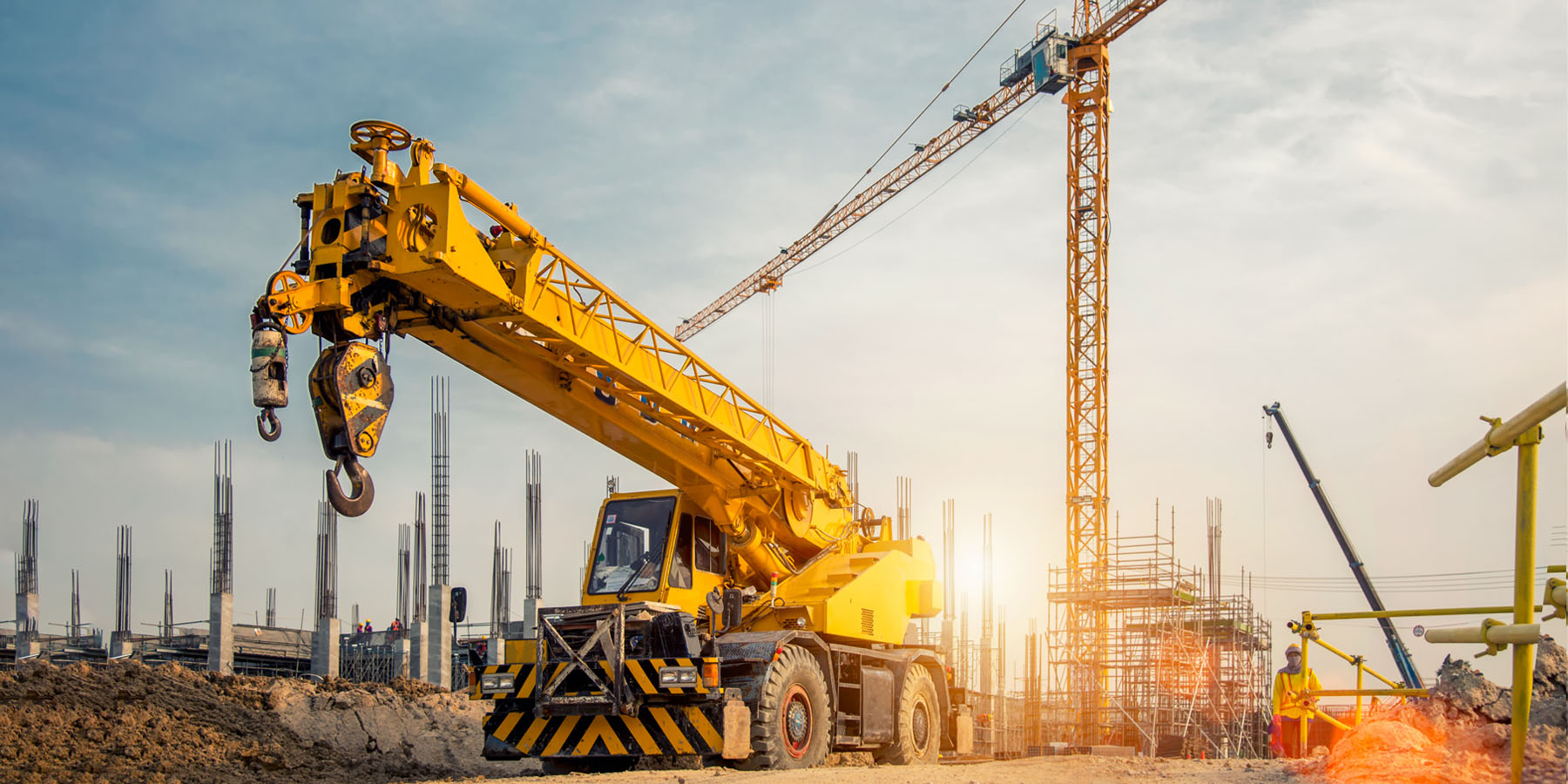 Listening and reactivity
Long length non-rotating ropes

for supply ship cranes.

Towing winch ropes

, drilling line.

Ropes for buoy anchors

All types of rope, chain, textile slings and accessories for rigging.

Wide range of ROV accessories (triplate, masterlink & pipehook).

Analysis and production of all types and tonnages of lifting beams, approved by certified organisms.

Test benches up to 200 tons to test our production and your special pieces.

Press with a capacity of 6,000 tons for the manufacture of rope slings up to a diameter of 110 mm.

Respect of traceability: product identification code (PIC), certificates 3.1 ...

Training related to our activity (rope and kinematics control, socketing, control of accessories...).

Traceability solutions for your projects via RFID and dedicated software.
ARCHITECTURE & NAUTISM
An efficient industrial tool
Equipped with a high-performance industrial tool, we are able to meet your requests for architectural ropes or fittings.
Stainless steel ropes as single-stranded, flexible, extra-flexible or coated ropes.

An adequate line of accessories in noble materials allowing a wide variety of layouts.

A range of sockets and terminations combining aesthetics and innovation.
Whether you're looking for innovative elegance, timeless aesthetics, economical functionality or maritime attractiveness, you'll find the possibilities to meet your requirements in our products.
CABLE-STAYED STRUCTURE
Expertise and adequate solutions
Counterweight shrouds for lifting equipment

(dikes, gantries, cranes)

Shrouds for civil engineering structures

(bridges, stadiums, walkways).

Support shrouds

(pylons, fireplaces, antennas).

Load-bearing shrouds

(tyrolean zip / transport of persons or materials).

Large stock of shrouds :

closed, stranded, single stranded.

Possibility to adapt the composition of the rope (according to the effort/weight ratio), the type of wire coating (galvanised, Corzal, stainless), or even by integrating a PEHD sheathing, to suit your needs.

Wide choice of standard or dedicated connections by our design office.
Solutions for rope pre-tensioning under load in the workshop or predictive stretching on our test benches with a capacity up to 400 tons over 200 meters.
From innovation to modernization
Thanks to a partnership of more than 10 years with OTIS, the world's leading lift manufacturer, Traction Levage is able to offer you all solutions for your new or modernisation projects :
Traction ropes

in all used diameters with textile, metallic or mixed core suitable for your requirements and meeting the European standards EN 12385-5 and ISO 4346.

Speed-limiting ropes.

An essential safety element, these ropes are made of waterproof synthetic fibre while optimising breaking loads and reducing elongation phenomena. These ropes are therefore perfectly adapted to use at great heights.

Galvanised compensating ropes

with a synthetic fibre core in a wide range of diameters for a suitable solution for all your high installations.

All termination accessories such as wedge boxes complete with spring, eye or clevis pins, wire rope clips certified according to EN 13411-6 and EN 13411-7 standards.

A team ready to listen to you through our 6 offices across the country, enabling us to respond within 24 hours to all your needs in terms of dedicated products.

Expertise and technical advice through our Technical and Quality Managers.
MOUNTAIN & WALL PROTECTION
Suitable products in permanent stock
Ski lift ropes :

Stock for the ropes with diameters from 9.5 to 18 mm in bright steel / Forming Galvanised / Galvanised - On request (19.5, 22 and 24 mm).

Groomer ropes 8 DAM PLAST :

Specifically designed and appropriate for application with direct-pull winches and/or capstan winches. Large stock in diameter 10 and 11 mm.

Specific shroud ropes

for ski lifts on a glacier. Complete tension recovery systems for ski lifts. Possibility to bring our technical expertise in the context of 30 year inspections as well as on new facilities.

Wall protection ropes :

Large stock of 12 to 18 mm diameter ropes in Class A and B. Possibility to supply Corzal and stainless ropes. Controlled galvanisation class on reception for each reel. Supplies of complete reels or cut reels on request. Large stocks of accessories (shackles, rope clamps, ...) with partners well known in this field on the market.
ENTERTAINMENT
Dedicated and tailored products
Traction Levage stages the TL SHOW brand dedicated to the world of entertainment. We offer our expertise to theatres, technical service providers and circuses by bringing improved products designed for the specific needs of stage lifting. A complete range of black products is available in our offices :
Coated steel slings

Safety slings for projectors

Steelflex (round slings reinforced with steel wire rope)

Black load lashings

Black shackles and quick connectors

IPN clamps

Hoists and fall arrestors

Sheaves and blocks

Oval links and adjusting chains
In 2018, we introduced the black rope as well as technical ropes for curtains in theatres into our offer.